Physiotherapy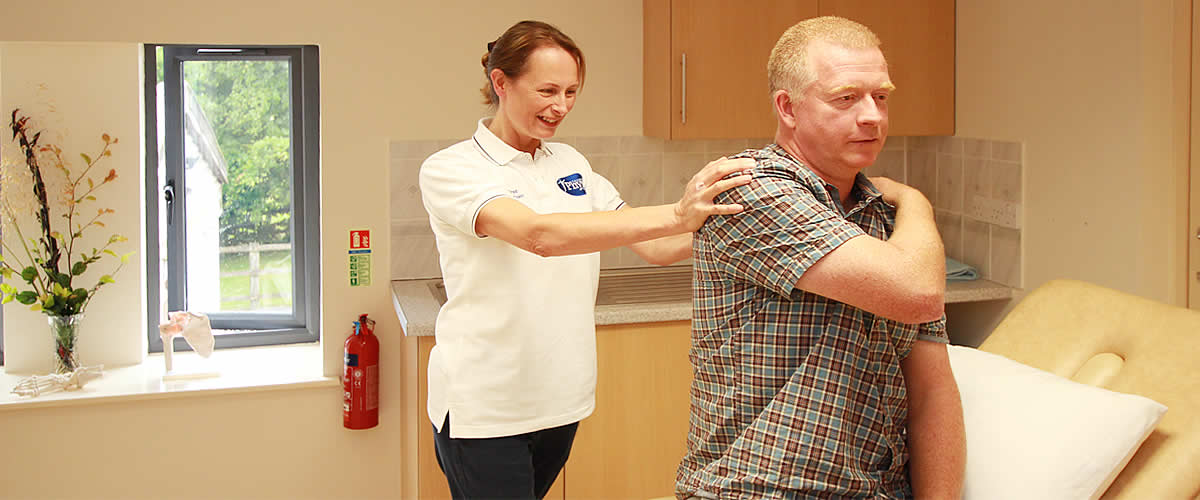 Physiotherapy is the treatment of injury or disease by stimulating the body's own healing process, Our qualified and highly experienced physiotherapists use a combination of techniques to resolve your pain fast and get you active again. It can assist in the treatment of all muscular and joint pain including back and neck pain, sports injuries, soft tissue injuries, osteoarthritis and joint care.
Our initial consultation is just the start. Once we have managed your pain, we enable you to help your body to adjust and maintain improved movement and function. We want to help you improve your health and fitness, to get the most from life.
Initial Assessment
This appointment will be up to an hour duration, this gives the Physiotherapist time to assess your condition and any relevant history, give hands on treatment (which may include discussion if acupuncture is appropriate for you) a personalised exercise plan, tailored to you and your life goals, which will be reviewed in follow up sessions. To help your body to adjust and maintain improved movement and function, providing you with the knowledge and confidence to either prevent or manage future occurrences.
What will my treatment involve?
Your treatment will consist of a combination of the following:
Biomechanical body and foot assessment
Spinal or joint assessment manipulation, mobilisation
Acupuncture
Soft tissue massage / manipulation
Sports massage, Soft tissue massage, myofascial release, trigger point massage
Pilates exercise/ core stability
Home exercise programmes
Advice about your injuries and education
Referrals
You do not need a GP referral before making an appointment,unless using private health insurance. Most insurance companies require a letter of referral prior to your initial appointment.