Sports Physiotherapy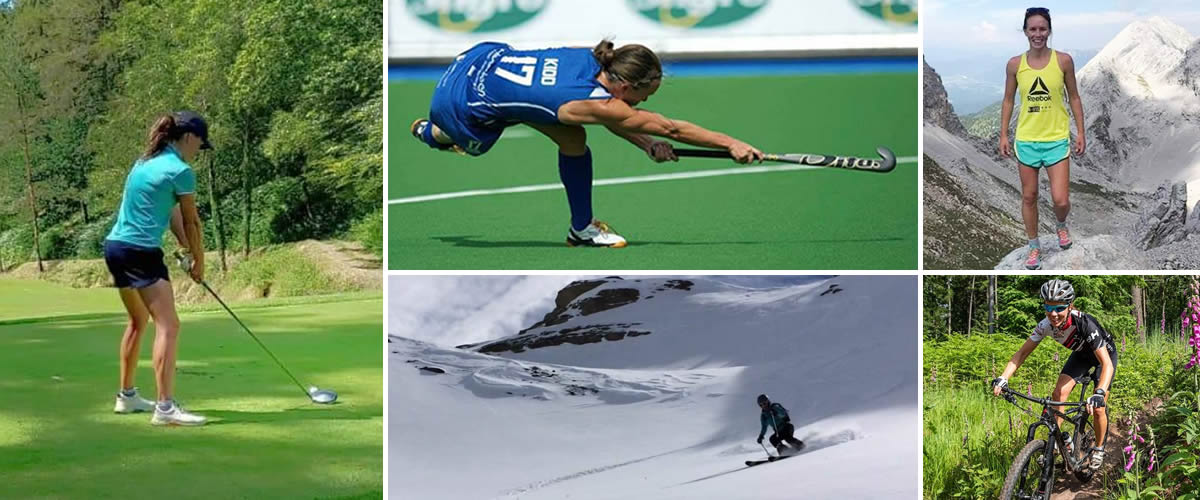 Can Sports Physiotherapy help you?
Nikki, our highly experienced sports physio, has been team physio to the GB ski team, plays county-level golf for Devon, she played hockey for Scotland and now Devon, and is a high level cyclist both on and off road. Here she explains how she uses her vast wealth of experience as both a sports person and a highly trained sports physiotherapist to help sports people and athletes of different disciplines achieve their full potential.
Are you a frustrated or injured sports person? Do you experience ongoing/recurring injuries that stop you from enjoying your favourite sport? Has your sporting performance noticeably dropped off? Or despite practise and coaching, youíre fed up with your lack of improvement?
Chartered physiotherapists are highly trained in how your body works and responds to various injuries, diseases and degenerative conditions, and how best help it recover back to normal function. However after graduation, those with a special interest in sports and performance will go on to develop an even deeper and more specialist understanding in Sports Physio.
ďIt is more than just getting people recovered from injury, itís about understanding the mechanics of each specific sport. What are the physical and physcological strengths that are needed to perform at the level you want to compete at, whilst also understanding the reasons for injury, how best to facilitate recovery, and how to train, so that future injuries are prevented. Equally important, is how can we improve your functional movement awareness and required strength, so providing you with the optimal physical and mental ability to perform at a level beyond that which you were atĒ. She also likes to work with you to optimise your training plan, using individually tailored pre-hab and rehab plans to prepare for and recover from specific events. For more information call the clinic to book an appointment
Do I need a sports massage?
A sports massage isnít just for athletes
If you play regular sports and are exercising frequently, then the answer is yes. If you lead a more sedentary life then the answer is yes too.
A Sports Massage will help iron out aches and pains, decrease blood pressure, promote sporting performance and even improve sleep. Whether you're considering a massage to improve post-exercise healing, or would like to relieve the stresses of modern life, we're here to help.
Sports massage either on its own or alongside Physiotherapy treatment can really help with muscular tension and pain.